So my mom was looking at the local Navy Newspaper the other day and the front page caught her eye.
  Now at first she thought, DoD means Department of Defense, but no it means Dogs on Deployment. Hmmm, maybe, she thought, it means sailors and soldiers can bring their dogs with them on deployment, but no, that can't be right. Anyway mom read the article and found out the following:
Dogs on Deployment is a 501(c)(3) national non-profit that provides an online resource for military members to search for volunteers willing to board their pets during military commitments, as well as promotes responsible pet ownership through education, assistance and outreach. DoD relies solely on the public support to promote our cause and reach potential volunteers and those that would benefit from our help.
You see, it's a terrible fact but without these good folks, too many animals are abandoned at the pound or shelters when our military members ship out. If they don't have any family or friends willing to take their pets on what could possibly up to a year or longer in some cases, they have no choice but to give them up.
The website matches volunteers with military pet owners and provides guidance on how to choose the best match. We love this concept!! On the front page above shows the volunteer who took care of Rocky the dachshund while his dad was on a six-month deployment. Here is their happy reunion:
It could have been much worse if there was no one to look after Rocky.  Please check out their website (click on their badge). They're all over the country and always looking for  new volunteers. Oh – and its not just for dogs! The volunteers will look after cats, birds, fish, reptiles – any pet that needs looking after. I think mom is going to volunteer for reptiles!!!  And – you don't have to be a member of the military to volunteer, but you do have to be to use their service!!
Support our troops by looking after their pets!!!!
Click on the Badge Below!!!!
More Fun Stuff!!
Successfully boarded pets -Boarding can be for as long – or short as necessary!!
Barley's being boarded from March 2016 to March 2018!!!
  Margot's being boarded from April – August 2016
  Eva was boarded from February to March 2016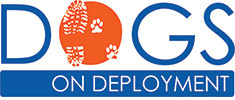 Click on This Badge to go to their Facebook page!!
Belle is a five-year-old beautiful lab with some very special training, and a loving "furrever" home. Belle was recently retired from the #USMC after 4 years of honorable service and one combat deployment to Afghanistan where she served as an IDD (IED Detection Dog), also known as a #MWD (Military Working Dog), and earned the rank of Staff Sergeant.
Okay, I'm done talking. Time for a nap. See you tomorrow!!